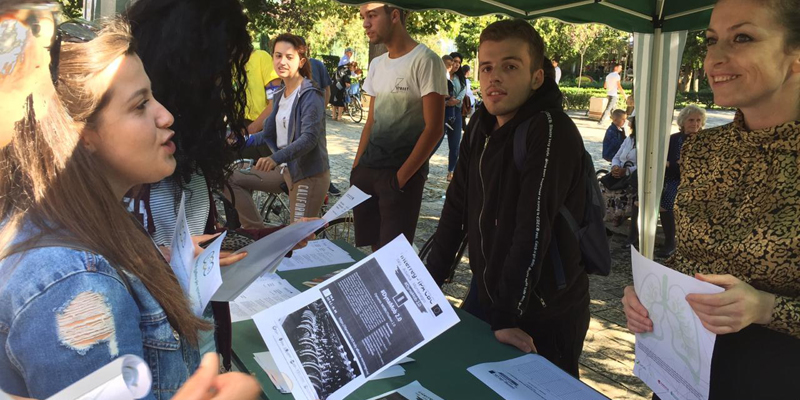 BIKE DAY – 21 SEPTEMBER 2019
Overview
The CCIT #DynaMob 2.0 project staff  joined with a dedicated stand the event "Bike Day" organized by The Door NGO in close cooperation with the Municipality of Shkodra on 21st September 2019 in Shkodra.
This special day brought lots of activities such as:
acrobatic performance with bikes,

fair with oldest bikes and mountainous ones, arts and crafts,

bike projects,

creative laboratory for youth with topic "The bike",  

creative work with recycling materials,  

cycling demonstration,

awareness campaign  with motto "Use the bike",

competition for assembling the bike,

bike lottery

and cycling to "Syri i Sheganit".
Thanks to this event, new stakeholders were reached for our project: local public authorities, social, environmental organizations, bike users from a range of different cycling backgrounds and enthusiasts of all ages.
Over 50 participants were met by CCIT staff in the Bike Day. Many of them showed interest on the project.