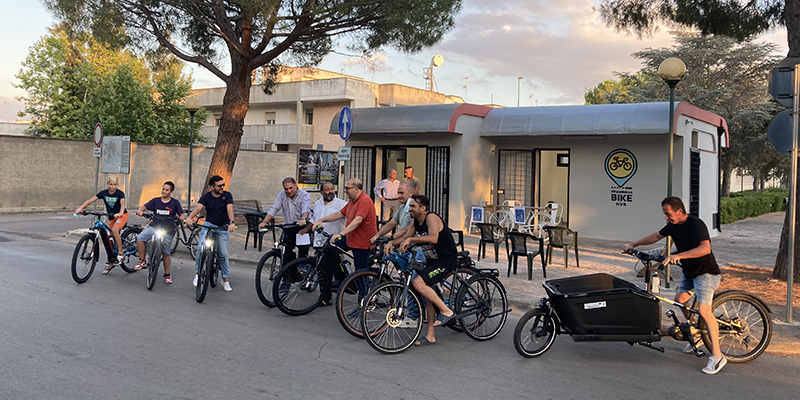 #DynaMob 2.0 Bike Sharing Point Action
Overview
#DynaMob 2.0 Bike Sharing Point Action
The Partners with the assistance of external experts outlined and activated one or more bike sharing point in their territories. The bike sharing service was also tested involving mobility providers, operators and citizens that will provide their feedback. 
The Municipality of Copertino
Thanks to #DynaMob 2.0 project, the Municipality of Copertino managed to purchase a set of innovative e-bikes which were tested in two events held in Copertino, thanks to the direct involvement of the local community.
In order to ensure the future sustainability of this action, the Municipality of Copertino invested some municipal funds to redevelop a municipal building that is now the #DynaMob 2.0 BIKE HUB, which will be the reference point for the e-bike sharing system that will be implemented in Copertino, starting from #DynaMob 2.0 experience, thanks to the entrustment of a local operator that will be in charge of implementing the service for 5 years starting from the closure of #DynaMob 2.0 project.