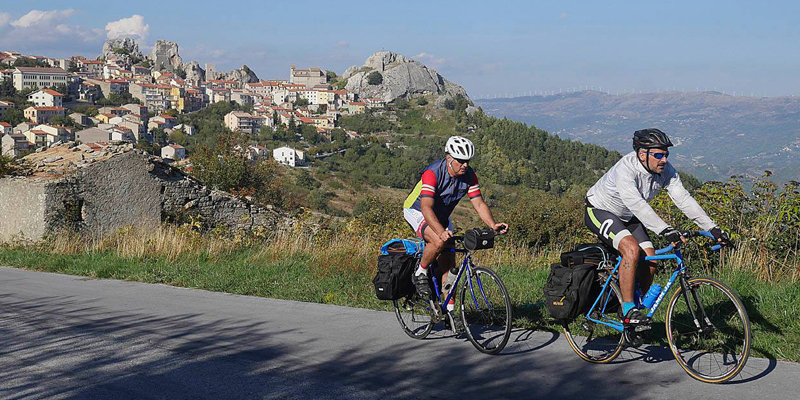 #DynaMob 2.0 EXPERIMENTATION PATHS WORKSHOP
Overview
25 cycle-pilgrims between Campobasso and Copertino, 2nd – 4th  September 2019
Thanks to the collaboration with the volunteer organization "Casello 13", which annually organizes the pilgrimage cycle in honor of San Giuseppe Desa, from Osimo to Copertino passing through Assisi, we studied and realized an intermediate stage between Campobasso and Copertino, in order to test possible paths for the #Dynamob Roads included in the Project, and also to promote the importance of bike-tourism.
The cycle-pilgrimage will involve about 25 cyclists, accompanied in the various stages by a larger group of people who will travel by bus.
The Campobasso-Copertino section will be covered between 2 and 4 September and will feature various activities related to the # Dynamob2.0 project organized in coordination between the Municipality of Copertino (lead partner) and the Municipality of Campobasso (project partner).