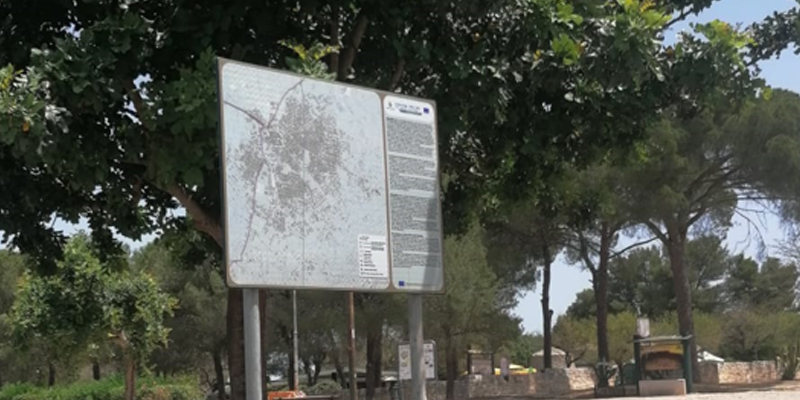 #DynaMob 2.0 Roads - Copertino
Overview
#DynaMob 2.0 Roads
The Partners identified two #DynaMob 2.0 Roads devoted to sustainable mobility within the territorial boundaries of each municipality. #DynaMob 2.0 Roads were selected through a research on the reference territory and an analysis on the mobility and urban plans of the involved municipalities.
The Municipality of Copertino
The Municipality of Copertino identified two itineraries to be devoted to sustainable mobility:
ARCO IONICO WINE ROUTE

CICLOVIA DEI TRE MARI
In order to better contextualise such routes within Copertino's territory and landmarks, the Municipality elaborated two types of direction signs that, in compliance with the Italian road rules, will mark the routes and will make clear reference to some specific landmarks.
Here you are with the photogallery of the roads: https://dynamob20.italy-albania-montenegro.eu/dynamob-roads